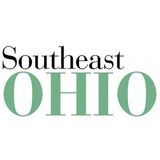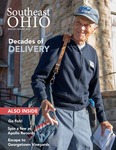 Publication Date
Winter 2018
Description
Table of contents:
Final Vinyl
Apollo Records keeps Southeast Ohio spinning ... 4
Paint the Town
Triggering a successful paintball business ... 6
First Impressions
Artist brings paintings to court ... 6
Chill Spot
Dolan's treats customers like family ... 8
Sharper with Age
Monroe County's go-to place for cheese, jams and more ... 9
Made by Millie
Here you'll find everything is crafted by hand ... 10
Beyond the Ice
The voice of OHIO hockey ... 11
Colonel Crow
Vera Crow commands her small restaurant with a big heart ... 12
A Man and his Microbes
Changing the compost landscape in Athens County ... 14
Lunch Period
School's out. Café's in at the former Alexander Elementary ... 16
Package Deal
This duo doubles as mail carriers and neighborhood watch ... 17
Lundy's Legacy
Belmont County museum preserves message of equality ... 20
Time to 'Shine
Prohibition favorite enjoys a comeback ... 22
An Eco-Sweet Escape
Welcome to Georgetown Vineyards, an eco-conscious destination featuring a winery, micro-brewery and pizzeria ... 24
Donna's Llamas
Once considered exotic, these lovable creatures go mainstream with help from Somerset's Timberlane Llamas ... 30
Hooked
The sport of fishing reels in Southeast Ohio families ... 32
Classic Nights
For a slice of Americana, drive to the Skyview Theatre ... 36
Stable Family
Looking to adopt? This farm finds homes for horses, dogs and even ducks ... 41
Almost Home
At Serenity Grove, women guide each other toward new beginnings ... 44
Into The Wilds
Meet an animal expert who has worked in the U.S. and abroad ... 46
Creative Commons License


This work is licensed under a Creative Commons Attribution-NonCommercial-No Derivative Works 4.0 International License.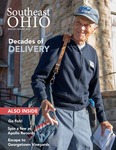 COinS