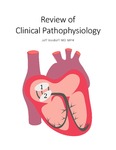 Title
Review of Clinical Pathophysiology
Files
Download Infectious Diseases 1: Host Response to Infection, Sepsis (35 KB)
Download Infectious Diseases 2: Pneumonia (33 KB)
Download Infectious Diseases 3: Tuberculosis (33 KB)
Download Infectious Diseases 4: Urinary Tract Infections (33 KB)
Download Infectious Diseases 5: Sexually Transmitted Infections (38 KB)
Download Infectious Diseases 6: Bloodstream Infections (37 KB)
Download Disorders of the Ear, Nose, and Throat 1: Upper Respiratory Tract Infections (42 KB)
Download Disorders of the Ear, Nose, and Throat 2: Influenza (33 KB)
Download Disorders of the Ear, Nose, and Throat 3: Vertigo, Hearing Loss (43 KB)
Download Disorders of the Eye 1: Red Eye (36 KB)
Download Disorders of the Eye 2: Acute Vison Loss, Glaucoma, Diabetic Retinopathy (43 KB)
Download Disorders of the Skin 1: Allergic and Bullous Skin Diseases (38 KB)
Download Disorders of the Skin 2: Psoriasis, Acne, Venous Stasis (41 KB)
Download Disorders of the Skin 3: Skin Infections (50 KB)
Download Disorders of the Skin 4: Drug Rashes, Anaphylaxis, Angioedema (31 KB)
Download Disorders of the Skin 5: Melanoma (39 KB)
Download Disorders of the Liver and Gastrointestinal Tract 1: Abdominal Pain (25 KB)
Download Disorders of the Liver and Gastrointestinal Tract 2: Dysphagia, Gastroesophageal Reflux Disease (24 KB)
Download Disorders of the Liver and Gastrointestinal Tract 3: Vomiting, Gastrointestinal Bleeding (23 KB)
Download Disorders of the Liver and Gastrointestinal Tract 4: Peptic Ulcer Disease (25 KB)
Download Disorders of the Liver and Gastrointestinal Tract 5: Diarrhea and Constipation (24 KB)
Download Disorders of the Liver and Gastrointestinal Tract 6: Inflammatory Bowel Disease, Diverticulitis (27 KB)
Download Disorders of the Liver and Gastrointestinal Tract 7: Irritable Bowel Syndrome, Celiac Disease, Appendicitis (28 KB)
Download Disorders of the Liver and Gastrointestinal Tract 8: Jaundice, Ascites, Hepatitis (29 KB)
Download Disorders of the Liver and Gastrointestinal Tract 9: Cirrhosis (23 KB)
Download Disorders of the Liver and Gastrointestinal Tract 10: Diseases of the Gallbladder (23 KB)
Download Disorders of the Liver and Gastrointestinal Tract 11: Diseases of the Pancreas (26 KB)
Download Disorders of Bones and Joints 1: Bone Healing and Fractures (36 KB)
Download Disorders of Bones and Joints 2: Osteoporosis (29 KB)
Download Disorders of Bones and Joints 3: Inflammatory Arthritis, Rheumatoid Arthritis (37 KB)
Download Disorders of Bones and Joints 4: Gout, Septic Arthritis (34 KB)
Download Disorders of Bones and Joints 5: Systemic Lupus Erythematosis (33 KB)
Download Disorders of Bones and Joints 6: Osteoarthritis (38 KB)
Download Disorders of Blood 1: Blood Physiology, Iron Metabolism (40 KB)
Download Disorders of Blood 2: Iron Deficiency Anemia, Anemia of Chronic Inflammation (36 KB)
Download Disorders of Blood 3: Aplastic Anemia, Autoimmune Hemolytic Anemia (36 KB)
Download Disorders of Blood 4: Sickle Cell Anemia, Thrombotic Thrombocytopenic Purpura (40 KB)
Download Disorders of Blood 5: Immune Thrombocytopenic Purpura, Hemophilia (43 KB)
Download Disorders of Blood 6: Neutropenia, Leukocytosis (45 KB)
Download Disorders of Blood 7: Cancer Biology, Leukemia (44 KB)
Download Disorders of the Kidney 1: Acute Kidney Injury, Shock (20 KB)
Download Disorders of the Kidney 2: Chronic Kidney Disease (21 KB)
Download Disorders of the Kidney 3: Acid Base Disturbances (26 KB)
Download Disorders of the Kidney 4: Glomerular Diseases (22 KB)
Download Disorders of the Kidney 5: Kidney Stones (22 KB)
Download Disorders of the Kidney 6: Hyperkalemia and Hypokalemia (21 KB)
Download Disorders of the Endocrine System 1: Pituitary Tumors (21 KB)
Download Disorders of the Endocrine System 2: Diabetes Insipidus (21 KB)
Download Disorders of the Endocrine System 3: Cushing's Syndrome, Primary Aldosteronism, Pheochromocytoma (22 KB)
Download Disorders of the Endocrine System 4: Adrenal Insufficiency (22 KB)
Download Disorders of the Endocrine System 5: Hypogonadism, Short Stature (20 KB)
Download Disorders of the Endocrine System 6: Thyroid Diseases (30 KB)
Download Disorders of the Endocrine System 7: Diabetes Mellitus (26 KB)
Download Disorders of the Endocrine System 8: Acute Complications of Diabetes (26 KB)
Download Disorders of the Endocrine System 9: Chronic Complications of Diabetes (26 KB)
Download Disorders of the Endocrine System 10: Hypercalcemia and Hypocalcemia (22 KB)
Download Disorders of the Nervous System 1: Mechanisms of Brain Injury (27 KB)
Download Disorders of the Nervous System 2: Stroke (25 KB)
Download Disorders of the Nervous System 3: Traumatic Brain Injury, Concussions (21 KB)
Download Disorders of the Nervous System 4: Headache (25 KB)
Download Disorders of the Nervous System 5: Dementia (27 KB)
Download Disorders of the Nervous System 6: Disorders of Consciousness, Delirium (26 KB)
Download Disorders of the Nervous System 7: Seizures (28 KB)
Download Disorders of the Nervous System 8: Parkinson's Disease (24 KB)
Download Disorders of the Nervous System 9: Multiple Sclerosis (26 KB)
Download Disorders of the Nervous System 10: Meningitis (25 KB)
Download Disorders of the Nervous System 11: Peripheral Neuropathy (28 KB)
Download Disorders of the Respiratory System 1: Respiratory Physiology (33 KB)
Download Disorders of the Respiratory System 2: Dyspnea (28 KB)
Download Disorders of the Respiratory System 3: Asthma (27 KB)
Download Disorders of the Respiratory System 4: Chronic Obstructive Pulmonary Disease (34 KB)
Download Disorders of the Respiratory System 5: Cystic Fibrosis (25 KB)
Download Disorders of the Respiratory System 6: Pulmonary Fibrosis, Sarcoidosis (30 KB)
Download Disorders of the Respiratory System 7: Deep Venous Thrombosis, Pulmonary Embolism (32 KB)
Download Disorders of the Respiratory System 8: Respiratory Failure (26 KB)
Download Disorders of the Respiratory System 9: Pleural Effusion, Pneumothorax (24 KB)
Download Disorders of the Circulatory System 1: Cardiac Physiology (30 KB)
Download Disorders of the Circulatory System 2: Cardiac Remodeling (17 KB)
Download Disorders of the Circulatory System 3: Heart Failure, Valvular Heart Disease (36 KB)
Download Disorders of the Circulatory System 4: Atherosclerosis, Acute Myocardial Infarction (31 KB)
Download Disorders of the Circulatory System 5: Angina, Acute Coronary Syndrome (30 KB)
Download Disorders of the Circulatory System 6: Chest Pain, Syncope (32 KB)
Download Disorders of the Circulatory System 7: Arrhythmias (32 KB)
Download Disorders of the Circulatory System 8: Hypertension (40 KB)
Download Disorders of the Circulatory System 9: Hyperlipidemia (38 KB)
Description
Pathophysiology explained by an experienced physician and pathophysiology professor. The focus is on a clinical understanding of disease relevant to students of medicine, allied health, and nursing. Metaphors and analogies are used to explain complicated concepts using nontechnical language. While easy to understand, medical rigor is applied to every topic.
Keywords
medical, pathophysiology, physiology, pathology, clinical, medicine, symptoms, signs, diagnosis, diseases, disorders
Disciplines
Diagnosis | Diseases | Medical Physiology | Medicine and Health Sciences | Pathological Conditions, Signs and Symptoms
Creative Commons License


This work is licensed under a Creative Commons Attribution-NonCommercial-No Derivative Works 4.0 International License.
Recommended Citation
Vasiloff, MD, MPH, Jeff, "Review of Clinical Pathophysiology" (2019). OHIO Open Faculty Textbooks. 2.
https://ohioopen.library.ohio.edu/opentextbooks/2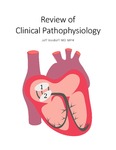 COinS