Browse Research and Scholarship Follow
OHIO open library is in its earliest stages of development. If you have a submission suggestion, please contact or .
OHIO Open Library is Ohio University's institutional repository, managed by the University Libraries, providing open access and worldwide exposure to the scholarly, research, and creative works of Ohio University faculty, staff, and students. Additionally, the institutional repository supports open academic and University records in support of the mission of the University.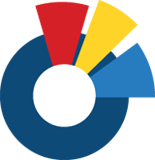 This collection is part of the ™