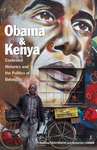 Series
Research in International Studies, Global and Comparative Studies, 15
Description
Barack Obama's political ascendancy has focused considerable global attention on the history of Kenya generally and the history of the Luo community particularly. From politicos populating the blogosphere and bookshelves in the U.S and Kenya, to tourists traipsing through Obama's ancestral home, a variety of groups have mobilized new readings of Kenya's past in service of their own ends.
Through narratives placing Obama into a simplified, sweeping narrative of anticolonial barbarism and postcolonial "tribal" violence, the story of the United States president's nuanced relationship to Kenya has been lost amid stereotypical portrayals of Africa. At the same time, Kenyan state officials have aimed to weave Obama into the contested narrative of Kenyan nationhood.
Matthew Carotenuto and Katherine Luongo argue that efforts to cast Obama as a "son of the soil" of the Lake Victoria basin invite insights into the politicized uses of Kenya's past. Ideal for classroom use and directed at a general readership interested in global affairs, Obama and Kenya offers an important counterpoint to the many popular but inaccurate texts about Kenya's history and Obama's place in it as well as focused, thematic analyses of contemporary debates about ethnic politics, "tribal" identities, postcolonial governance, and U.S. African relations.
Publisher
Ohio University Press
Keywords
Barack Obama, Kenya, Luo, Africa
Creative Commons License


This work is licensed under a Creative Commons Attribution-NonCommercial-No Derivative Works 4.0 International License.
Recommended Citation
Carotenuto, Matthew and Luongo, Katherine, "Obama and Kenya: Contested Histories and the Politics of Belonging" (2016). Ohio University Press Open Access Books. 6.
https://ohioopen.library.ohio.edu/oupress/6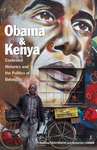 Included in
COinS