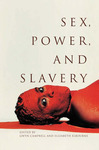 Title
Description
Sexual exploitation was and is a critical feature of enslavement. Across many different societies, slaves were considered to own neither their bodies nor their children, even if many struggled to resist. At the same time, paradoxes abound: for example, in some societies to bear the children of a master was a potential route to manumission for some women. Sex, Power, and Slavery is the first history of slavery and bondage to take sexuality seriously.
Twenty-six authors from diverse scholarly backgrounds look at the vexed, traumatic intersections of the histories of slavery and of sexuality. They argue that such intersections mattered profoundly and, indeed, that slavery cannot be understood without adequate attention to sexuality. Sex, Power, and Slavery brings into conversation historians of the slave trade, art historians, and scholars of childhood and contemporary sex trafficking. The book merges work on the Atlantic world and the Indian Ocean world and enables rich comparisons and parallels between these diverse areas.
Contributors: David Brion Davis, Martin Klein, Richard Hellie, Abdul Sheriff, Griet Vankeerberghen, E. Ann McDougall, Matthew S. Hopper, Marie Rodet, George La Rue, Ulrike Schmieder, Tara Iniss, Mariana Candido, James Francis Warren, Johanna Ransmeier, Roseline Uyanga with Marie-Luise Ermisch, Francesca Ann Louise Mitchell, Shigeru Sato, Gabeba Baderoon, Charmaine Nelson, Ana Lucia Araujo, Brian Lewis, Ronaldo Vainfas, Salah Trabelsi, Joost Coté, Sandra Evers, and Subho Basu
Publisher
Ohio University Press
Disciplines
Feminist, Gender, and Sexuality Studies | History
Creative Commons License


This work is licensed under a Creative Commons Attribution-NonCommercial-No Derivative Works 4.0 International License.
Recommended Citation
Campbell, Gwyn and Elbourne, Elizabeth, "Sex, Power, and Slavery" (2014). Ohio University Press Open Access Books. 5.
https://ohioopen.library.ohio.edu/oupress/5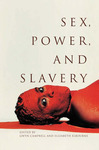 COinS