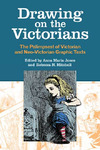 Series
Series in Victorian Studies
Description
Late nineteenth-century Britain experienced an unprecedented explosion of visual print culture and a simultaneous rise in literacy across social classes. New printing technologies facilitated quick and cheap dissemination of images—illustrated books, periodicals, cartoons, comics, and ephemera—to a mass readership. This Victorian visual turn prefigured the present-day impact of the Internet on how images are produced and shared, both driving and reflecting the visual culture of its time.
From this starting point, Drawing on the Victorians sets out to explore the relationship between Victorian graphic texts and today's steampunk, manga, and other neo-Victorian genres that emulate and reinterpret their predecessors. Neo-Victorianism is a flourishing worldwide phenomenon, but one whose relationship with the texts from which it takes its inspiration remains underexplored.
In this collection, scholars from literary studies, cultural studies, and art history consider contemporary works—Alan Moore's League of Extraordinary Gentlemen, Moto Naoko's Lady Victorian, and Edward Gorey's Gashlycrumb Tinies, among others—alongside their antecedents, from Punch's 1897 Jubilee issue to Alice in Wonderland and more. They build on previous work on neo-Victorianism to affirm that the past not only influences but converses with the present.
Contributors: Christine Ferguson, Kate Flint, Anna Maria Jones, Linda K. Hughes, Heidi Kaufman, Brian Maidment, Rebecca N. Mitchell, Jennifer Phegley, Monika Pietrzak-Franger, Peter W. Sinnema, Jessica Straley
Publisher
Ohio University Press
Keywords
Victorian era, visual culture, illustrated books, Victorian studies, manga, neo-victorian aesthetics, steampunk
Disciplines
Art and Design | English Language and Literature
Creative Commons License


This work is licensed under a Creative Commons Attribution-NonCommercial-No Derivative Works 4.0 International License.
Recommended Citation
Jones, Anna Maria and Mitchell, Rebecca N., "Drawing on the Victorians: The Palimpsest of Victorian and Neo-Victorian Graphic Texts" (2016). Ohio University Press Open Access Books. 22.
https://ohioopen.library.ohio.edu/oupress/22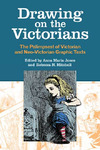 COinS