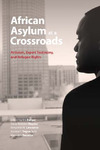 Description
African Asylum at a Crossroads: Activism, Expert Testimony, and Refugee Rights examines the emerging trend of requests for expert opinions in asylum hearings or refugee status determinations. This is the first book to explore the role of court-based expertise in relation to African asylum cases and the first to establish a rigorous analytical framework for interpreting the effects of this new reliance on expert testimony.
Over the past two decades, courts in Western countries and beyond have begun demanding expert reports tailored to the experience of the individual claimant. As courts increasingly draw upon such testimony in their deliberations, expertise in matters of asylum and refugee status is emerging as an academic area with its own standards, protocols, and guidelines. This deeply thoughtful book explores these developments and their effects on both asylum seekers and the experts whose influence may determine their fate.
Contributors: Iris Berger, Carol Bohmer, John Campbell, Katherine Luongo, E. Ann McDougall, Karen Musalo, Tricia Redeker Hepner, Amy Shuman, Joanna T. Tague, Meredith Terretta, and Charlotte Walker-Said.
Publisher
Ohio University Press
Keywords
Africa, political refugees, right of asylum, expert evidence
Disciplines
African Studies | Human Rights Law
Creative Commons License


This work is licensed under a Creative Commons Attribution-NonCommercial-No Derivative Works 4.0 International License.
Recommended Citation
Berger, Iris; Redeker Hepner, Tricia; Lawrance, Benjamin N.; Tague, Joanna T.; and Terretta, Meredith, "African Asylum at a Crossroads: Activism, Expert Testimony, and Refugee Rights" (2015). Ohio University Press Open Access Books. 10.
https://ohioopen.library.ohio.edu/oupress/10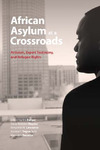 Included in
COinS