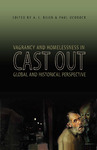 Series
Research in International Studies, Global and Comparative Studies, 8
Description
Throughout history, those arrested for vagrancy have generally been poor men and women, often young, able-bodied, unemployed, and homeless. Most histories of vagrancy have focused on the European and American experiences. Cast Out: Vagrancy and Homelessness in Global and Historical Perspective is the first book to consider the shared global heritage of vagrancy laws, homelessness, and the historical processes they accompanied.
In this ambitious collection, vagrancy and homelessness are used to examine a vast array of phenomena, from the migration of labor to social and governmental responses to poverty through charity, welfare, and prosecution. The essays in Cast Out represent the best scholarship on these subjects and include discussions of the lives of the underclass, strategies for surviving and escaping poverty, the criminalization of poverty by the state, the rise of welfare and development programs, the relationship between imperial powers and colonized peoples, and the struggle to achieve independence after colonial rule. By juxtaposing these histories, the authors explore vagrancy as a common response to poverty, labor dislocation, and changing social norms, as well as how this strategy changed over time and adapted to regional peculiarities.
Part of a growing literature on world history, Cast Out offers fresh perspectives and new research in fields that have yet to fully investigate vagrancy and homelessness. This book by leading scholars in the field is for policy makers, as well as for courses on poverty, homelessness, and world history.
Contributors: Richard B. Allen, David Arnold, A. L. Beier, Andrew Burton, Vincent DiGirolamo, Andrew A. Gentes, Robert Gordon, Frank Tobias Higbie, Thomas H. Holloway, Abby Margolis, Paul Ocobock, Aminda M. Smith, Linda Woodbridge
Publisher
Ohio University Press
Keywords
homelessness, vagrancy, poverty
Disciplines
History | Public Affairs, Public Policy and Public Administration | Social and Behavioral Sciences
Creative Commons License


This work is licensed under a Creative Commons Attribution-NonCommercial-No Derivative Works 4.0 International License.
Recommended Citation
Beier, A. L. and Ocobock, Paul, "Cast Out: Vagrancy and Homelessness in Global and Historical Perspective" (2008). Ohio University Press Open Access Books. 1.
https://ohioopen.library.ohio.edu/oupress/1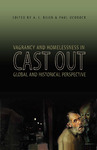 COinS