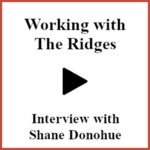 Interviewee
Shane Donohue
Interviewer
Alison Mingus
Description
An interview with Athens, Ohio local Shane Donohue over her experiences as an employee with the Athens Lunatic Asylum as a high school student. In this interview, her average day is described, as well as some of her personal reflections from having work in medical records at a mental institution so young.
Keywords
The Ridges, Athens Lunatic Asylum, Medical Records, High School Job, Mental Health, Oral History, Primary Source
Publication Date
Spring 2022
Interview Location
Athens, Ohio
Digital Publisher
Ohio University Libraries
Document Type
Oral History
Creative Commons License


This work is licensed under a Creative Commons Attribution 4.0 International License.
Recommended Citation
Donohue, Shane and Mingus, Alison, "Oral History Interview With Shane Donohue: Working With The Ridges" (2022). Spring 2022 Oral Histories: Athens Farmers Market and The Ridges. 9.
https://ohioopen.library.ohio.edu/hc2905-oral-history/9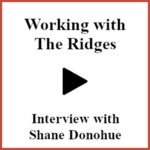 COinS